by Samir Sayegh
Book design by Karma Tohmé
Limited numbered & signed edition of 25 copies
Printed on Epson Kozo Japanese Thin paper with a 9-colour pigment ink printer + hand gilding
Natural leather cover | Hand-bound | 17.5 x 17.5 cm | 30 pages
A very limited edition artist book published in facsimile of one of Samir's personal notebooks, printed in inkjet on special Japanese Kozo paper, hand-gilded and hand-bound with a leather cover and Japanese binding.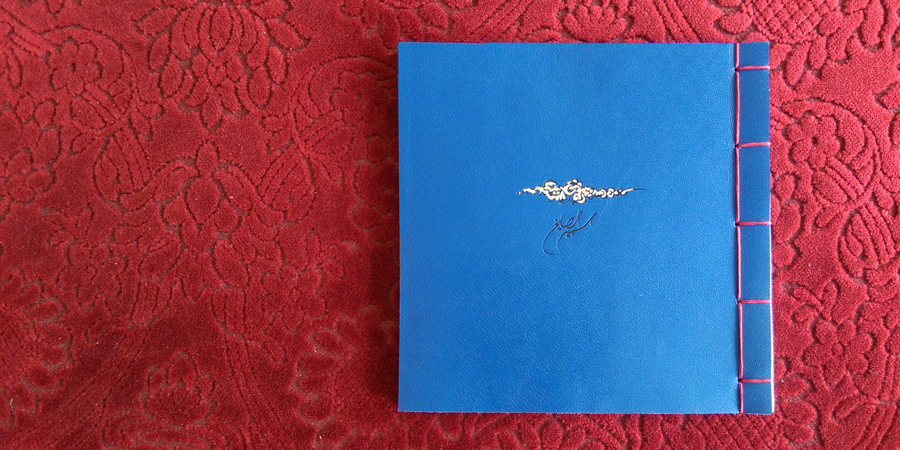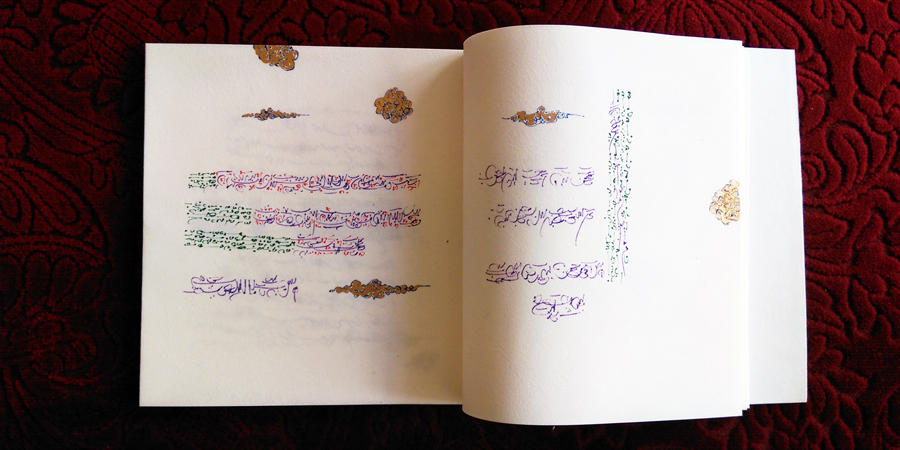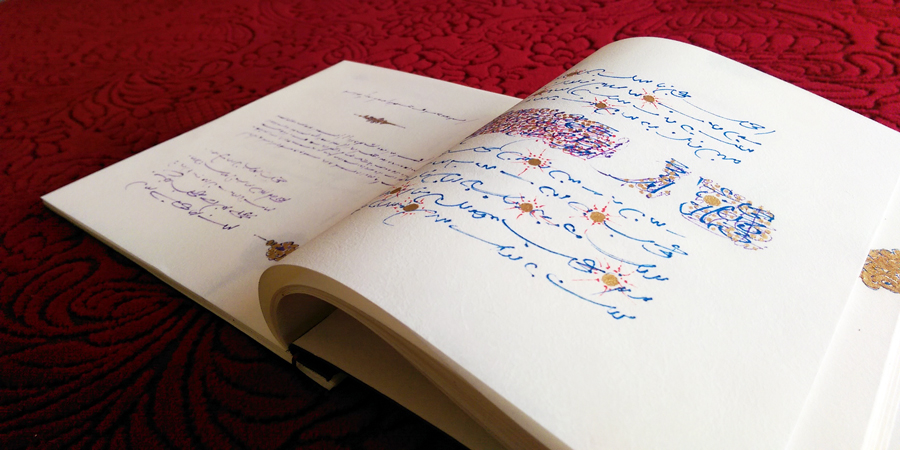 Samir Sayegh pushes further his reflection on Arabic letters and his quest to liberate them from meaning and concentrate on their form: he takes an additional step, presenting texts and entire pages in his own illegible characters. "The purpose is to liberate calligraphy from the power of religion and the power of language, not to go against any of them, but in the service of Art."
Working together on the project, we found that Japanese Kozo paper and inkjet printing were the best way to preserve the richness of the colours and the detailed lace-like work, and to render the artist's intent faithfully. The result is a precious hand-gilded, hand-bound, leather covered little book.